Aging
Arizona is known as a paradise for retirees. What is it really like to grow old in the Grand Canyon State? In this podcast series, reporter Kathy Ritchie explores the ups and downs of growing old by taking a fresh look at important issues affecting the state's aging population. 
Growing Old LGBT
After you listen, we'd love to get your feedback on this episode. Tell us what you think here. We'll thank you with a complimentary pair of earbuds.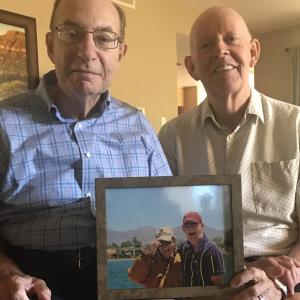 As we age, we may have to rely more on other people. But for many older adults who identify as lesbian, gay, bisexual or transgender, the idea of relying on family for support, or of putting your trust in strangers can be complicated or painful. In this episode, Kathy Ritchie explores the financial challenges, discrimination, and emotional traumas that many older LGBT people face.
Contributor
Kathy Ritchie