(Un)affordable
Arizona has a reputation for being an affordable place to live. But that's not the case anymore. Rent prices in the Phoenix area are rising about twice as fast as the national average. The demand for housing keeps rising. In this podcast series, we explore the obstacles that are making the cost of housing in Phoenix harder and harder for many residents to afford.
Episode 5: Where Do We Go From Here?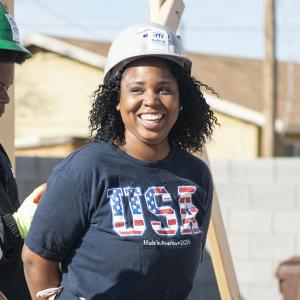 There are many organizations in Arizona working to build affordable housing and support low-income people who need places to live. But all of these organizations say they can't keep up with the demands of the state's growing population and worsening housing shortage. In the final episode of this podcast, Katherine Davis-Young looks at what's already being done and what else the state would have to do to address its looming housing crisis. Plus, we learn how single mom Chanel found a solution to her own affordable housing problem.
Contributor
Katherine Davis-Young