Arizona can't recruit enough qualified teachers or replace the ones that retire. Some teachers leave for salaries up to 75% higher. Can community colleges and other organizations help keep Arizona students from falling off the education cliff? This podcast series is supported by F2 Family Foundation, Rio Salado College, and Intel.

Take Our Listener Survey
Episode 1: Where Have All The Teachers Gone?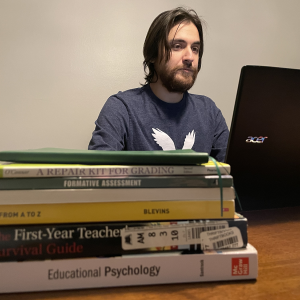 Arizona's schools are in trouble. Why? They can't recruit enough teachers, and often, they can't retain the ones they do hire. Many classrooms are led by teachers with emergency certification. A large number of teachers are nearing retirement age -- and there isn't a corps of qualified replacements lined up. In a state that ranks near the bottom for per-pupil spending, nonprofits and community colleges are the only things keeping Arizona's kids from falling off the education cliff.
Let us know what you think. Please take our survey (https://heararizona.org/survey).